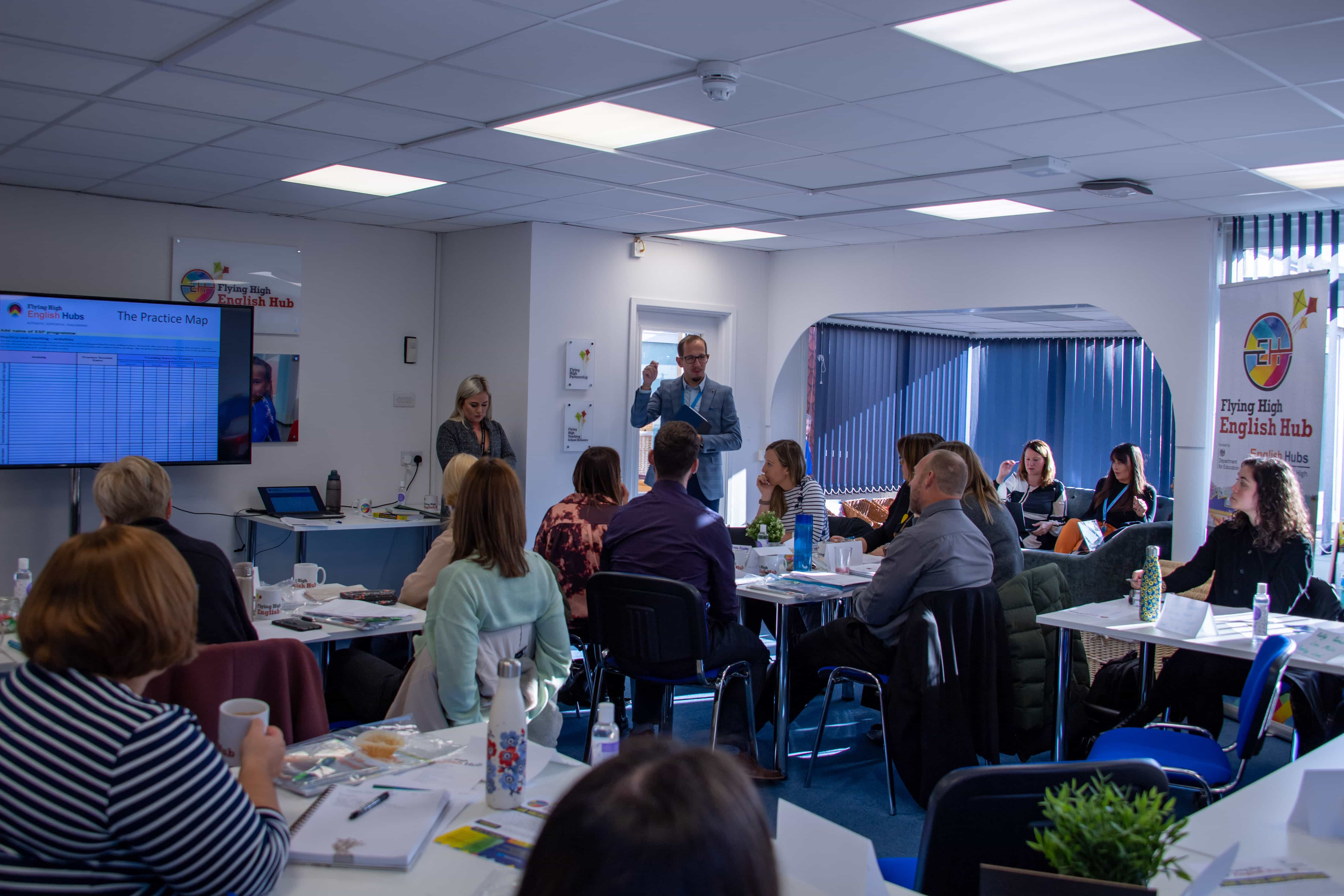 Flying High English Hub
Partnerships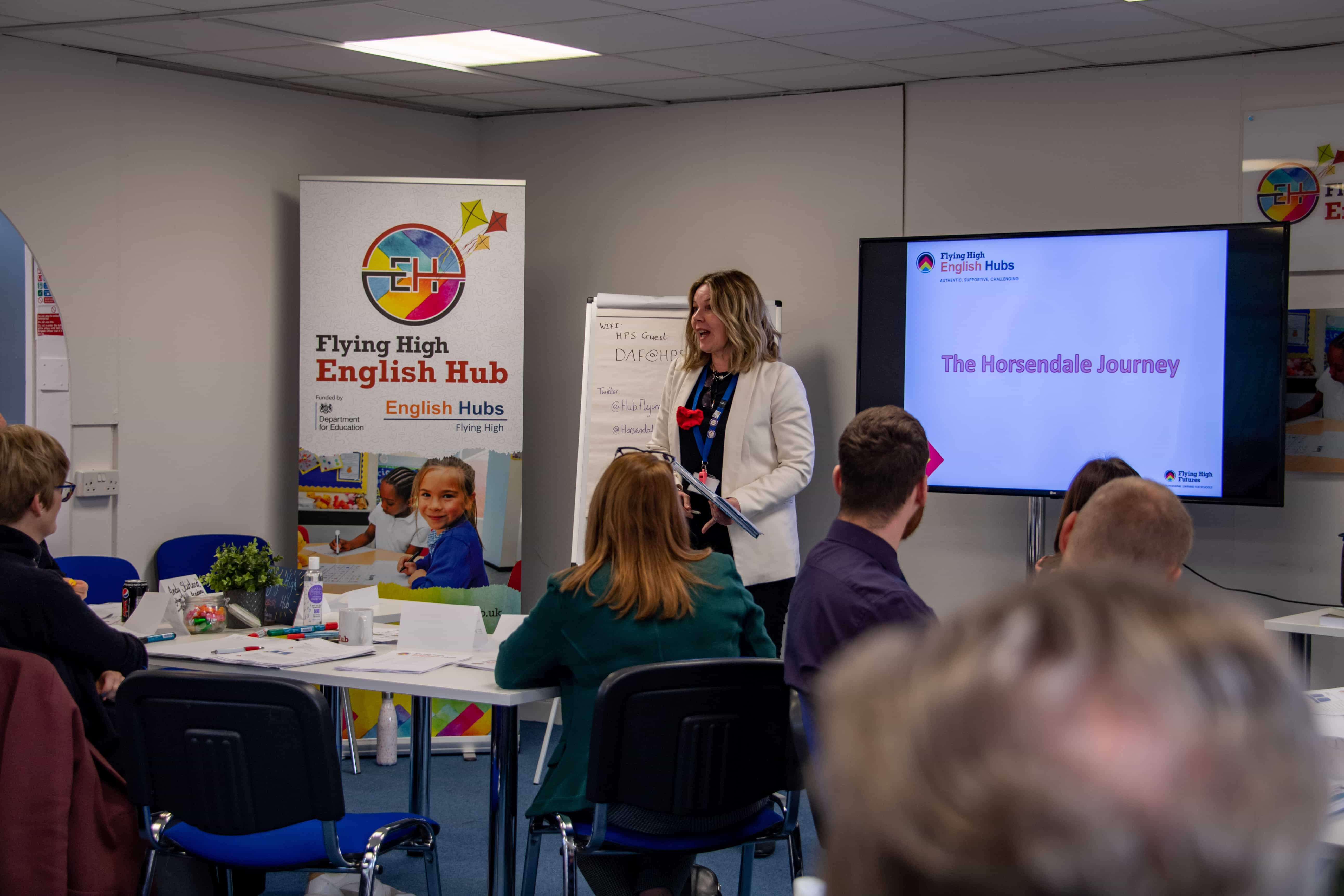 The Flying High English Hub prides itself on forming strong partnerships with schools, Trusts, Teaching School hubs and local Authorities.
Our Hub aims to support schools so they can achieve excellence in early literacy teaching. This support begins with an initial focus on:
Promoting a love of reading
Developing early language and closing the word gap
Developing early reading through systematic, synthetic phonics.
We achieve this through our support offer.  To learn more about this, simply click on the 'Support' tab above.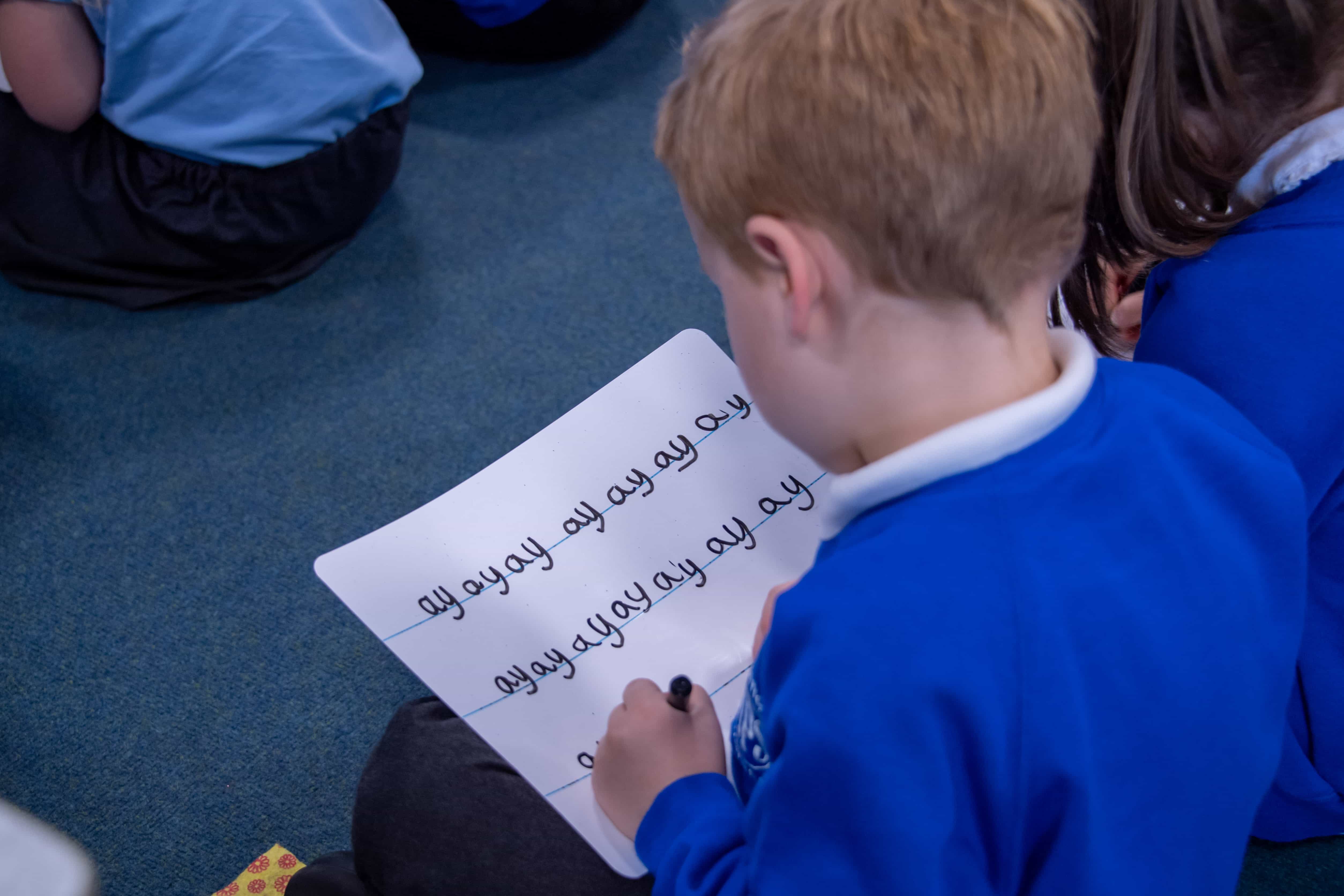 Partnerships
---
To begin a partnership together, schools request to attend one of our showcase events. These take place on an annual basis and signal the first step of the partnership. For some local authorities and trusts, we ran an additional showcase solely for their schools. If this is something you would be interested in, please do not hesitate to get in touch. We can deliver the content and work with school improvement/development teams to compliment your training offer.
Training Material
---
As an English Hub, we provide a range of free training via webinars and face to face events. These can be booked via the events tab on our website. 
Feedback for our events is extremely positive and the high numbers of delegates who attend our events demonstrates how well regarded they are. They continue to identify the very best practice and practical approaches that schools can take away and implement. The Flying High English Hub lead has worked with various trusts and local authorities to deliver training at their events. If you have any events that you would like us to support then please get in touch via englishhub@flyinghightrust.co.uk.
How can the Flying High English Hub work with Teaching School Hubs?
---
Provide a direct connection to our support and training for schools
Work together to develop specialist teachers
Create further capacity by training and developing senior leaders in auditing early reading
Work in partnership on projects and case study opportunities
Provide additional training and support for your training and development offer
Support and develop showcase satellite schools to share high quality early reading practice and reading for pleasure approaches
Help to further develop training for initial teacher training
Work in partnership to raise reading attainment and high-quality practice.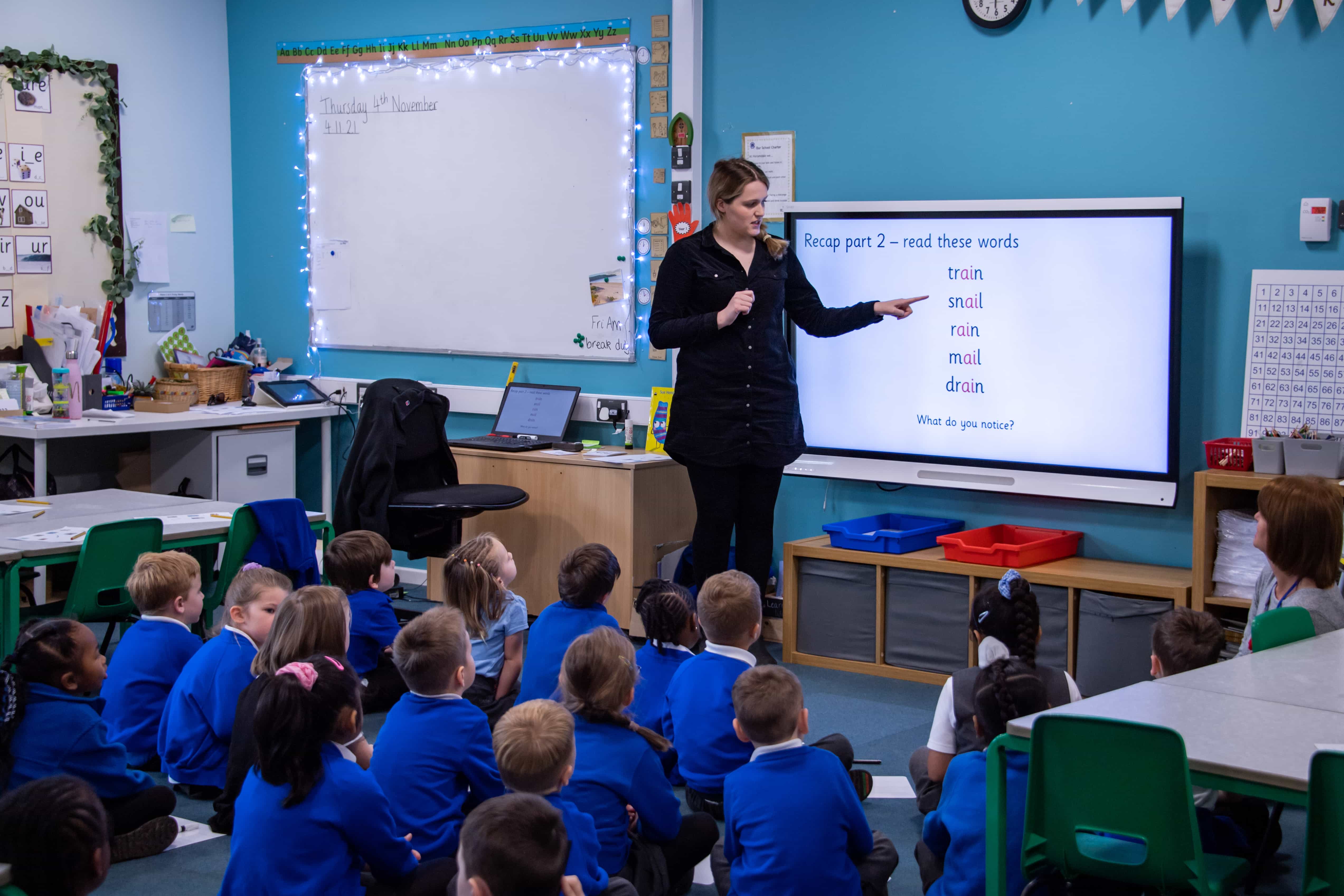 Future plans and opportunities:
---
Flying High English Hub satellite showcase schools: We would like to build a network of schools who deliver high quality systematic synthetic phonics, a fully decodable reading approach and demonstrate excellent reading outcomes. Our role would be to quality assure these schools and support them to implement the English Hub expectations within our 'Challenge Checklist' document.
Building audit teams: This year, we have trained a group of headteachers so they are able to visit other schools and carry out an early reading audit. We would like to share this wider to aid improvement across schools.
Search our Futures Professional Learning Portal
---
Use our Portal to search all the professional learning and events delivered by Flying High Futures.
Visit Flying High Futures Portal